We are going to accompany our partner IKV, at the MSV International Industrial Exhibition that will take place from 04 to 07 October 2022 in BRNO, Czech Republic.
We will introduce you the MecanoFAST integrated in a robot cell. As a fast, compact and efficient one-piece flow parts washer, this machine allows to clean and dry a part in less than 30 seconds. With less than 2m² footprint, it ensures cleanliness requirements according to ISO 16232 or VDA 19 standard.
Where are we ?
Position P/01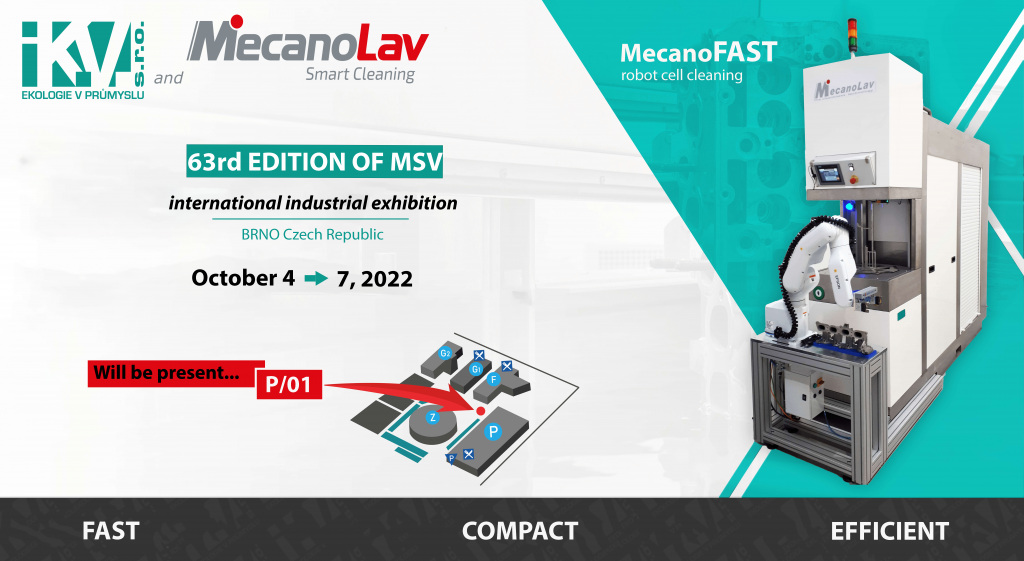 Mecanolav and IKV will be present at MSV from october 04 to 07, 2022.